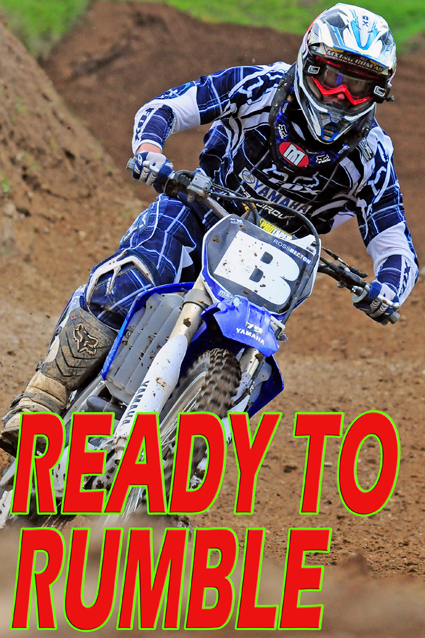 The Aussie juniors are gearing up for world titles in New Zealand.
Australia's best junior motocross riders are busy readying themselves for the 2009 FIM World Junior Motocross Championship, which is taking place in Taupo, New Zealand on 15-16 August 2009.
The 2009 championship will be the first time the Junior World Championship has ever been staged outside Europe, and Australia's riders in the 125cc class will enter the championship full of confidence after some fantastic performances in the 2009 Australian Motocross Championship which concluded in Coolum, Queensland last weekend.
After taking out the Australian Under 19's Championship in 2008, Tye Simmonds impressively backed it up in 2009 by finishing second in the Pro Lites class, while Luke Styke captured the 2009 Under 19's crown ahead of his Australian team-mates Harley Quinlan (second), Josh Cachia (third) and Ross Beaton (pictured above) (fourth).
Some of Australia's younger riders in the 85cc class will also be in with a strong chance, with Dylan Long leading the charge after an impressive result in the selection event at Albury earlier this year, while Jackson Richardson has been replaced by reserve rider Joel Dinsdale due to injury.
"I think the boys have an excellent chance of doing really well over in Taupo," Australian Team Manager Mark Willingham said.
"They have a great coach in Greg [Moss] to lead them in the right direction, and he will undoubtedly get the best out of each rider, which ultimately bodes well for Australia's chances."
With a field of international riders from countries such as Switzerland, Latvia, Great Britain, Guatemala, France, Italy, United States and of course New Zealand, Australia's 16-strong contingent will enjoy the challenge of taking on some of the world's best up-and-coming racers.
"It's difficult to determine where the strongest competition will come from, but you'd expect New Zealand to field a strong line-up of riders," Willingham continued.
"Some of our guys have competed overseas before, but for many of them – especially the younger boys – it will be their first opportunity to compete at an international event and will be fantastic for them to be exposed to some of the world's most talented junior riders," Willingham concluded.
The 2009 FIM World Junior Motocross Championship kicks off on 15-16 August 2009, and Motorcycling Australia will be bringing you all of the action – including news, results, photo galleries, interviews and more – via its dedicated Microsite which can be accessed from www.ma.org.au/2009worldjuniormx.
Photo by Andy McGechan, www.BikesportNZ.com